Client Reviews
The satisfaction of our customers is a priority for us and we are delighted to share some of their reviews.
Click here to email me your testimonial or join us on  

Thank you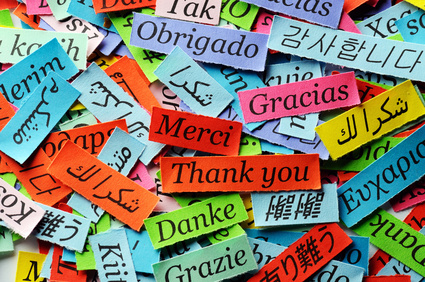 We contacted Rob to build us a separate shower room in our bedroom at the end of 2017.
From the first visit, we had complete confidence in him. He took us through all aspects of planning the room, made suggestions about the type and quality of furniture we needed and made recommendations about stockists.
When he was able to start the work, we were not in France but he kept us updated daily with messages and pictures. A short stay while the work was taking place confirmed our first view that the work was of a very high quality and that Rob is very professional in everything he does.
We also asked him to do a number of other 'small' jobs all of which have been done to a very high standard. Nothing was ever too much trouble for him!
We are delighted with the finished work and very impressed with the way we were able to simply move back into the bedroom - everything was clean and dust-free in spite of a lot of plastering and painting.
When we had a problem with one faulty appliance Rob immediately came to check and advised us on the best course of action. We cannot recommend him highly enough and will certainly be calling on him again for other work in the future.
L. Ellicott - Bompas
---
Rob has just completed his 4th job for me a major renovation in Thuir transforming a garage into a 2 bed apartment. The pictures say it all!.
Once again job completed on time to a very high standard, even though we kept moving the goal posts & on budget.
I cannot praise this man enough.
S. Almandras - Thuir
---
As newcomers to Pyrenees Orientales, we got Rob Morley's name from the PO Life magazine and we are delighted that we did so. With a leaking shower in a tired, elderly shower cabinet and a 1970's fuse board, we really needed help.
And Rob was that man. He made a couple of visits to discuss our requirements and agreed with us what the few main items (shower door, shower & tiles) that we would source to do the job - he supplied everything else. We went back off to Scotland leaving him with a set of keys and he did the rest.
We are delighted with the result and will use him again as well as happily recommending him to anyone. Not only was the result exactly what we wanted, he reported back at the end of every day with a FACEBOOK message and photos of what had been achieved that day. What more could you want?
A & R. Cupples - St. Cyprien
---
I found Rob to be very helpful and did an excellent and quick job replacing our water heater at short notice especially when he is so busy.Very much appreciated.
Thanks again 

S. Curry - Arles sur Tech
---
Bij deze wil ik je bedanken voor het verwezenlijken van onze prachtige badkamer in ons paradijsje in Zuid Frankrijk "Villa Silence".
We staan er gewoonweg versteld van hoe mooi en kwaliteitsvol je dit hebt afgewerkt! TOP- vakman!!
Het was voor ons, daar we niet aanwezig waren op de site, een beetje afwachten wat het ging worden, maar dit heb jij prachtig opgelost met ons "dagelijks" updates te sturen met foto's en tekst via de sociale media.
Van de grove afbraakwerken tot het fijne betegelen van ons meubel werd mooi in beeld gebracht, 4 weken aan een stuk konden we alles opvolgen!
Ik weet waar ik ooit terug moet zijn voor het opfrissen van mijn keuken!!
Rob, bedankt voor je inzet, dit is een job die met passie voor het werk werd uitgevoerd.
Bovendien zijn we dus ondertussen ook echte vrienden geworden,
Succes nog verder Rob, we gunnen het je zeker!!
Wij genieten vanaf nu van een prachtige perfect afgewerkte badkamer, dankzij jou,
Goeten.

B. & N. De Schutter–De Groot - St-Genis Des Fontaines

---
We asked Rob to convert a shower room and adjacent but separate toilet into a single new modern bathroom. We are amazed and delighted with the result. Everything was pretty much repositioned, a new wall was built, underfloor heating was installed, and we now have a spacious, bright, modern, fully tiled bathroom with walk-in shower. When the job was complete, all waste material had been removed and the new bathroom completely cleaned. 
As this is our holiday home, we were not around and left Rob a key to just get on with it which he did. He kept us informed of progress with photos and emails. Rob gave us a comprehensive quote with each job itemised, so we knew exactly what it was going to cost. We bought all the fixtures and fittings ourselves, but Rob collected this for us from the suppliers which was a great help. 
Rob is reliable, keeps to the timings he commits to, keeps you informed and does a great job to a high standard. If you are having a bathroom done, get organised with your materials well in advance, take note of Rob's advice on how long some suppliers take to get an order to you, he knows his stuff!
Thanks Rob.
S & J. Mulla - Reynes
---
We contacted Rob Morley to quote us for a ballon (Hot water heater) to be fitted to our property.
He was very prompt with a visit to our property and gave us a quote which we were more than happy with.
Upon this the work was completed in very satisfactory time, and no great upheaval or mess.
Rob works very hard and deals with every detail meticulously. We would not hesitate to recommend him to anyone who needs plumbing, electrical, or building work. He is a star !
A & R. Clark - Taillet.
---
Just to say how pleased I am with the work Rob has done over the last few weeks.. The floor tiling upstairs and in the kitchen is superb and the crowning glory is the renovated shower room !
Many thanks for your attention to detail,and all the advice along the way and for fitting in with my comings and goings. Also thanks for the detailed estimates and the fair final bill.
I have no hesitation in recommending Rob and will certainly be in touch for any further work which I may need in the future.
G.Hunt - Tresserre
---
We recently engaged Rob to renovate the bathroom in our apartment. This entailed ripping out the old '1970's' bathroom suite and tiles, then installing a modern shower and vanity unit, retiling walls and floors and also providing plumbing for a washing machine.
Rob did a fantastic job!! And as we're not resident in France, he kept us fully informed by emailing progress updates, including photos, and also kept us briefed if anything needed changing (which was very little).
He was particularly helpful to us as he collected our orders from Leroy Merlin and Castorama in Perpignan and in turn delivered them to our flat.
Not only that, he kept the neighbours happy,by informing them of the impending works, which in an apartment block was very important to us.
We were so pleased with the work that Rob did that we had him back to continue the floor tiling into the hall and toilet.
We have no hesitation in recommending Rob to others and will certainly be using him for any future work.
Ken & Lindsey - Amélie-les-Bains-Palalda
---
We have been delighted with Rob's work, his reliability and his communication with us. He has just re tiled the floor of the whole house (106 m2) and also tiled one of our toilets, whilst we have been in the UK. The standard of his work is first class, with excellent attention to detail and the minimum of mess. He has regularly kept us informed of progress via email, including photos, and dealt with any issues that have arisen. He has been faithful to the price and the timescale he quoted initially.
We will have no hesitation about using him again for any building work that we need doing, and recommend him to friends who need a helpful, reliable professional service.
A & Celia. McCracken - Fourques 
---
We are very pleased with the renovation of our bathroom undertaken by Rob. The quality of his work is evidently first class with meticulous attention to detail. This was particularly important since we were unable to be present during the work. Not only was the actual work first class but Rob took control of other aspects as well which was important in view of our absence. These included collection of fittings from a retailer, regular images by e-mail of progress, suggestions about the best options for accommodating the "original" features of our old house. He also carried out minor additional work over the whole house – some of it unbidden! We will therefore have no hesitation in employing Rob in the future for renovation work in general and we will strongly recommend him to others.
P & C. Garrett - Taulis
---
I initially engaged Rob on spec to look at the wiring on our newly purchased property, without knowing anything about him or the quality of his work. It was the best decision I have made. From the outset it was absolutely clear to me that Rob is meticulous, thorough and something of a perfectionist. It took me no time at all to decide to engage him to carry out all the renovation work on our home. This was a 7 month project involving the creation and/or renovation of 7 rooms. Including installing two bathrooms, utility, arriere cuisine and toilets. Rob certainly did not disappoint. Everything he did, he did to the highest standard. Tiling, plumbing, walling, electrical fitting, doors - even painting! His expertise extends from fitting kitchen units to complex fittings of Geberit electronic toilets.
Not only is Rob a perfectionist but he is also utterly reliable and dependable. He does exactly what he says he's going to do when he says he's going to do it. His estimates and invoices are accurate, clear and dependable.
In short, implying Rob to do our renovation was the best decision we took. I cannot recommend him highly enough.
G & J. Cownie - Arles sur Tech
---